Improve Your Social Media Results
With a Social Media Audit
Understand What's Working
You want to know if you're social media is working, right? Of course you do! You don't want to put all this time and effort into it, only to find out that you're going in the wrong direction. A Social Media Audit can help you uncover those things that are working, so you can put your effort to good use.
Find Out Why It's Not Working
On the flip side of the coin, you have all those things which have not been working. Posts that get crickets rather than likes or comments, and days and days of not growing your follower-base. I can help you discover why your efforts are not working and give you tips to help fix it.
Save Time, Effort, and Even Money
A Social Media Audit can save you time, effort, and even money, because you will be able to focus on what is working, understand why something is not working, and get a clear picture of where to go from here to keep moving the needle.
Built by a Marketer, For Marketers
Pinpoint Areas of Follower Growth
You want to know how you got followers just as much as you want to know where they came from. Knowing this will guide you in what actions to take to continue to grow your followers in the future.
Views, Reach, Eyeballs, etc.
Whatever your social media platform calls the views your account and posts get, you want to know how that impacts your account and what you can do to make that number bigger, or more targeted.
Engagement is King
Yes, I know everyone says "Content is King". While you do need to focus on content, the point is to get engagement on that content. Otherwise what are you doing this for? Find out which posts are getting the most or the best engagement so you can drive more engagement with similar content.
Content, Content, Content
Of course, you don't want to leave content out of the picture entirely. Doing a post by post analysis is a great way to understand which posts are working and which are not. Discover your best posts and your worst and understand why they're ranked that way.
Running Ads?
You want to know if your ads are effective. If you've run ads recently, the audit will also include an analysis of why they were effective, or not, and how you can improve them in the future.
Understand What Phase You're In
There are 3 main phases to social media marketing. Understanding what phase you're in can help you get the most out of the phase before you move onto the next. In fact, moving on before you're ready can seriously hurt your results in the next phase.
I am lucky to have had the chance to work with Cassie. Her intelligence and technical insights allowed for me to complete a social media project that I had been stuck on before seeking her help. She is quick to respond and communicates effectively. Cassie is friendly and helpful. She will go above and beyond to share her knowledge of technology and media with you, allowing you to exceed your goals and learn along the way.

-Amanda S.
If you are ready to take control of your social media marketing, Cassie is the person for you. She really understands and thrives in the SMS space. Let Cassie make you SMS marketing work, really work. She is the most energetic, committed person I have had the pleasure of working with and would not hesitate to recommend her to anyone.

-Christeen C.
You don't win the praises of a major industry group without having the talent to back it up. Cassie has that talent… and personality, and motivation and experience and…. the list goes on and on. Over the last several years we have seen Cassie and her team do amazing things in bringing IPC to the forefront of the industry (including very impressive usage of our software to enhance the customer experience at her facilities). In a down economic time she seems to have that touch, that magic touch, to connect with her customers and draw in business.

I highly recommend Cassie as a true leader, motivator and innovator!

-Scott D.
Best for when you're just staring out.
Starter
$50
$25
One-time pricing for 1 Platform.
Add each additional platform for the same amount.
One-Time Social Media Analysis to get your account out of a rut or find out where you can improve!
30 Day Audit Report
What Phase You're In
Tips to Improve Your Results
Follow-up Call
Buy Now
Best for when you've been doing social media for a while and you want a fresh look at your strategy.
Best for when you want monthly advice on how to up your social media game.
About Me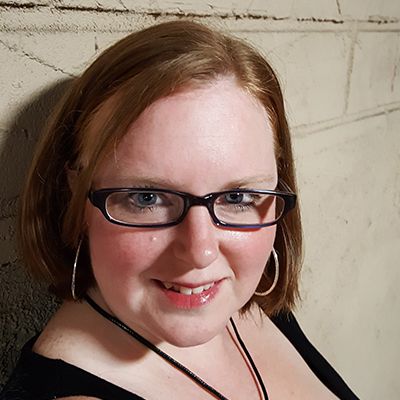 Hi, I'm Cassie Witt. I've been doing Social Media since 2008. Way back when MySpace was still a thing? Remember MySpace? Ah, those were the days. Social Media was just a baby back then, and those of us that worked in the space were, as well. 
Today, of course, social media has grown up, and has a family of its own. There are many, many more social media platforms to contend with than there used to be and it seems that they are adding more every day. Some days it's enough to keep up with the changes that Facebook seems to come up with almost daily.
Why did I put these Social Media Audit packages together? Because, I've been there.
In fact, my very first social media job was managing and coordinating social media account for a corporate company with multiple locations. At the time, I really didn't know what I was doing. I made a lot of mistakes along the way. Mistakes that I hope you won't make.
Even when I did have some experience under my belt, I found that stepping back from time to take and taking an assessment of my social media efforts, really helped me improve them.
Over the years, I've learned what works and what doesn't. I've also learned that those tactics that work for one company might not work for another, and the most important question you ask about your social media efforts is why? Why did this post get more clicks or likes? Why did this other post only get crickets? The Social Media Audit packages (though they weren't called that at the time) were built initially to help me answer these questions, so that I could get better at my job. As I moved into freelance social media work, and then into owning my own company that provided these services, I had the privilege to work with many different companies.
Working with these companies helped me to answer these questions in new ways and gave me a better understanding of how social media works for companies on multiple levels, in different industries, and at different stages in their social media journey. 
I hope you will try them out and see for yourself how your results will improve once you are armed with the knowledge that you need to succeed.
Sincerely,
Cassie Witt
Best for when you're just staring out.
Best for when you've been doing social media for a while and you want a fresh look at your strategy.
Best for when you want monthly advice on how to up your social media game.