One of the most common questions I hear about Facebook, is how someone can add an admin to a Facebook Page. I put together a tutorial I use to send to my own clients and thought I would share it. This has been updated for the latest changes to the Facebook Page admin area. It's setup as a one-page downloadable image. You are welcome to save it to your desktop, pin it, or share it with your own audience.  As always, if this was helpful to you, drop me a line in the comments below.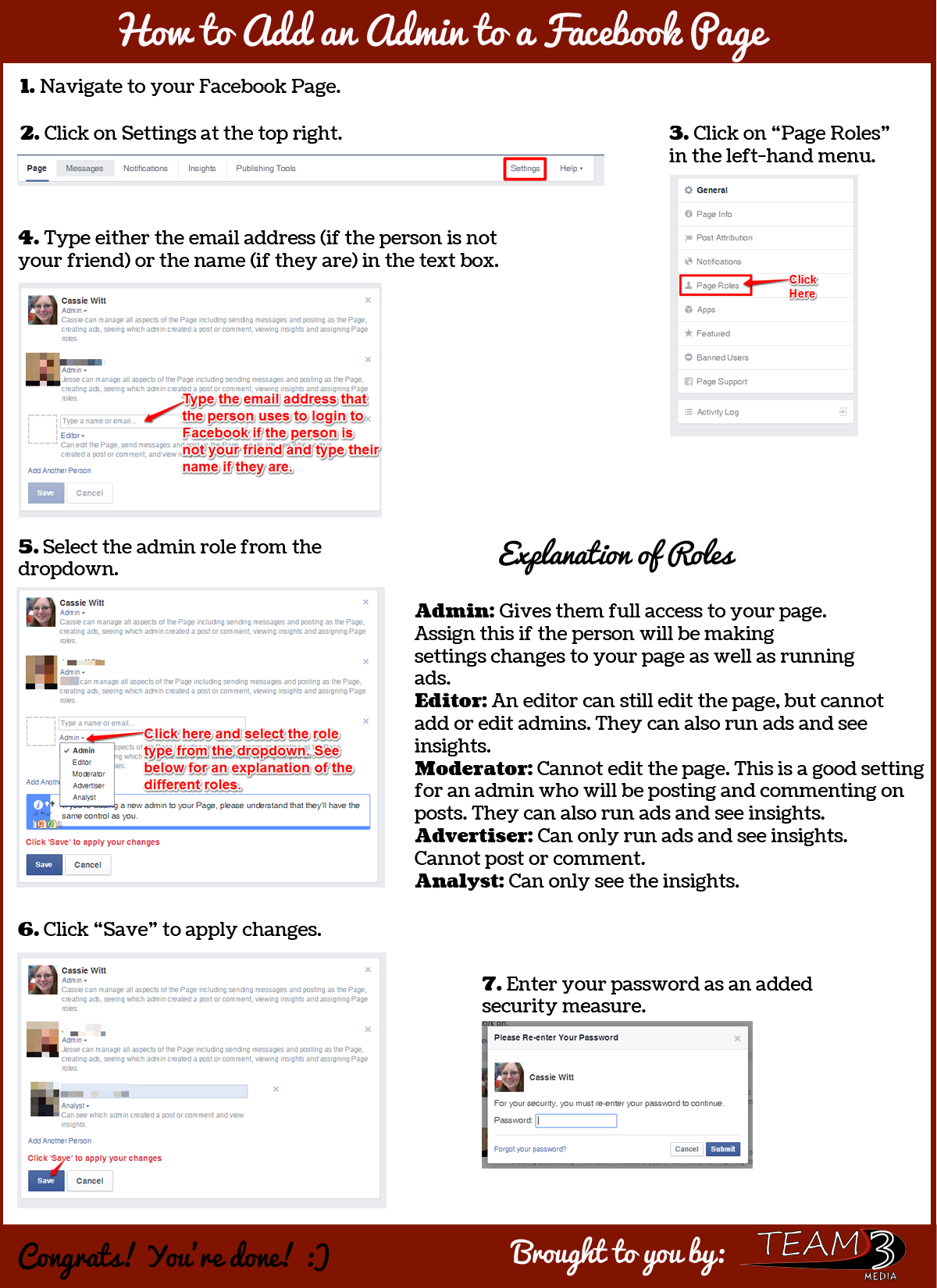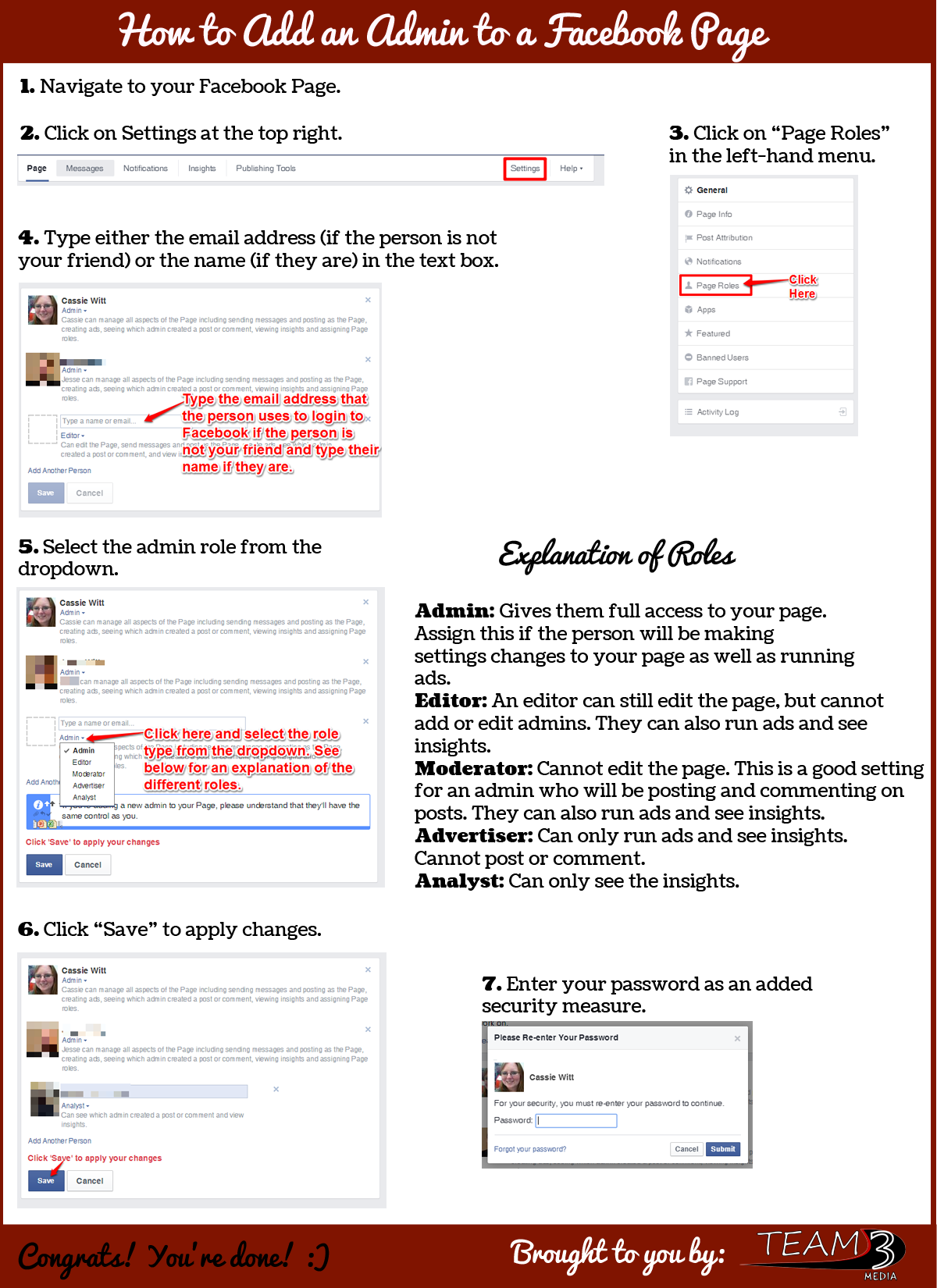 Improve your social media results.
Get social media tips delivered straight to you inbox!

Hiya, I'm Cassie and I've been doing social media since 2008. I've managed, consulted, and built social media programs in both corporate and freelance settings. I enjoy helping business owners and managers learn to get better results out of their social media, without wasting a lot of time. I'm also a very geeky bookworm, who loves to read and watch fantasy and sci-fi shows, and play board games with my family.

Latest posts by Cassie Witt (see all)